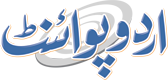 LHC To Take Up Khadija Shah's Plea Challenging Detention Orders
Abdullah Hussain (@Abdulla99267510) Published November 20, 2023 | 12:31 PM
Jehanzaib Amin, the husband of Khadija Shah, has moved the plea before the Lahore High Court against detention orders under 3 MPO.
LAHORE: (UrduPoint/UrduPoint / Pakistan Point News-Nov 20th, 2023) The Lahore High Court (LHC) has scheduled a hearing for the case against renowned fashion designer Khadija Shah over her house arrest and detention under the Maintenance of Public Order (MPO) Section 3.
Justice Shahram Sarwar Chaudhry of the LHC will conduct the hearing today. The petition included Deputy Commissioner Lahore and others as respondents. Khadija Shah's husband, Jehanzaib Amin, had challenged her house arrest and detention in the Lahore High Court.
The petition asserted that Khadija Shah's house arrest and detention under Section 3 of the Maintenance of Public Order are based on false accusations, violating the law, and the police filing multiple delayed cases without a merit-based investigation.
The petitioner has requested the court to prevent Khadija Shah from being taken outside the limits of Lahore and to declare the notification of her house arrest and detention illegal.
Earlier, orders were issued for the house arrest of Khadija Shah for 30 days based on recommendations from the Special Branch and district intelligence branch. The notification stated that Khadija Shah participated in violent activities, an assessment of the charges against her has been made, and she could disrupt the law and order situation.
The notification further mentioned that Khadija Shah is under house arrest for 30 days to maintain law and order.
On the other hand, Khadija Shah's legal team had announced challenging the house arrest in the Lahore High Court.
Previously, an Anti-Terrorism Court (ATC) had granted bail to Khadija Shah, who was arrested outside a bakery in connection with FIRs filed against her in the incidents on May 9.