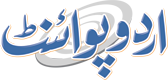 LHC Verdict On Orange Line Train Cases On Aug 19
Umer Jamshaid Published August 18, 2016 | 10:07 PM
LAHORE, (UrduPoint / Pakistan Point News - 18th August, 2016) : A Lahore High Court (LHC) division bench will announce its verdict on petitions challenging the Orange Line Metro Train (OMT) project on August 19. The bench comprising Justice Abid Aziz Sheikh and Justice Shahid Karim had reserved the judgment after Punjab Advocate General Shakeelur Rehman, bench-appointed amicus curiae (friend of the court), and Supreme Court Bar Association President Barrister Ali Zafar, and petitioners' counsel concluded their arguments on July 14. Civil society members and organisations including IA Rehman, Kamil Khan Mumtaz, Neelam Hussain, Cecil and Iris Chaudhry Foundation, Judicial Activism Panel and Lahore Bachao Tehreek had moved these petitions.
The proceedings on these petitions commenced in November 2015.
On January 28, the bench had stayed the construction of OMT at eleven historical monuments including Lakshmi Building, Shalimar Garden, General Post Office, Aiwan-e-Auqaf, Shah Charagh Building, Supreme Court Lahore Registry, Saint Andew Church, Baba Mauj Darya's Shrine, Ghulabi Bagh, Bhudu ka Awa, Chauburji and tomb of Zebun Nisa.