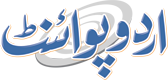 Local Drug Manufacturers Offer To Slash Prices Upto 40%
Fahad Shabbir (@FahadShabbir) Published August 24, 2016 | 04:08 PM
ISLAMABAD, (UrduPoint / Pakistan Point News -24th Augst,2016) : The local drug manufacturers have offered to slash prices up to 40 percent voluntarily with sole aim to facilitate patients, especially the poor segment facing the most miseries owing to recent increase. Market sources quoting local manufacturers said on Wednesday that prices of medicines which have witnessed increase included those used for treatment of blood pressure, diabetes, cardiac diseases, cough, flue, fever, weakness, besides some painkillers.
When contacted Chief Executive Officer (CEO), Honing Pharma, Rizwan Baig said realizing the grievances of people, the local producers have expressed their willingness to slash drug prices to 40 percent in phases. Rizwan Baig, who is also a former member of Central Executive Committee (CEC) of Pakistan Pharmaceutical Manufacturers Association (PPMA) said more than 100 CEOs of pharma companies from across the country would gather at PPMA office in Islamabad on Saturday. He said in first phase these companies have planned to reduce around 40 percent reduction in prices of more than 25 molecules being manufactures in their respective companies.
Later, decrease in prices of other molecules would also be announced, he added. Rizwan Baig said the CEOs of these companies consider the increase in prices of medicine by some big giants as "unjust" and requested the Prime Minister for a meeting, enabling them to present their proposals regarding reduction in prices and to ensure further improvement in sector. Meanwhile, when contacted Young Pharmacists Association (YPA) said the increase in prices of medicines has jeopardized lives of poor patients due to their inability to buy medicines. The recent unilateral increase in prices of medicines without seeking approval from concerned quarters has compounded problems of the poor, already suffering in wake of high cost of drugs.
It is the second raise in medicines prices in last two years or so as the giant firms, having major share in total production of medicines in the country, had earlier increased the drug prices as well.