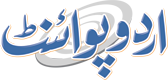 Lok Virsa Mandwa Film Club To Screen `Jinnah' On August 13
Sumaira FH Published July 22, 2016 | 03:46 PM
ISLAMABAD, (UrduPoint / Pakistan Point News - 22nd july,2016) : National Institute of Folk and Traditional Heritage Lok Virsa Mandwa Film Club will screen film `Jinnah' on August 13 at Lok Virsa Media Center in order to pay tribute to Founder of the Nation Quaid-e-Azam Muhammad Ali Jinnah. `Jinnah'is a 1998 epic biographical film which follows the life of the founder of the nation.
It was directed by Jamil Dehlavi; and written by Akbar S. Ahmed and Jamil Dehlavi. It is the story of a true Muslim and the people around him who decided that the Muslims of India need a country of their own.
The man responsible for creating Pakistan, it was one man, Muhammad Ali Jinnah: known of course to Pakistan as the Quaid-e-Azam, which means "the great leader." A brilliant man with great intellect, great determination and an iron will, honest, a man of total integrity and he believed implicitly in what he was doing.
He was determined that it would be for the good of the Muslim population to have their own country.
So the story is not just about the creation of a state which is of course with us today, it's about basically one man and what he achieved, not just as a political leader but as a father, as a brother and a husband.
The film was released in 1998 in the United Kingdom and Pakistan. Executive Director Lok Virsa Dr. Fouzia Saeed told APP that,"on August 14, the museum would remain open from 10:00 am to 8:00 pm showcasing living cultural heritage and lifestyles of the people of the country. A group of drummers (dholis) in traditional costumes will entertain the visitors throughout the day. Special entertainment activities for children such as jumping castles, puppet show, magic show, juggling, local musical programme, food stalls would also be arranged. Monument Museum at Shakarparian will also remain open for the public throughout the day.