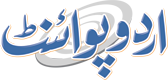 Lok Virsa, PMNH Sign MoU For Collaboration
Fahad Shabbir (@FahadShabbir) Published August 10, 2016 | 06:24 PM
ISLAMABAD, (UrduPoint / Pakistan Point News - 10th August, 2016) : Lok Virsa and Pakistan Museum of Natural History (PMNH) haved signed a memorandum of understanding (MoU) for joint collaboration in related fields.
Executive Director Lok Virsa Dr Fouzia Saeed and Director General PMNH Dr Muhammad Khan Leghari signed the MoU on behalf of their organizations here at Lok Virsa. Pakistan Science Foundation (PSF) Chairman Prof Dr Muhammad Ashraf (SI) witnessed the signing ceremony. Under the MoU, Lok Virsa and PMNH will promote exchange of information and materials of mutual interest for furtherance of objectives enshrined in their respective mandates. They will also promote and facilitate the exchange of expertise in the field of museology.
PMNH will provide expertise to Lok Virsa Heritage Museum in taxidermy work, especially for maintenance of existing animal figures and fabrication of new animal figures on as and when required basis.
Both the depratments will provide access to their museums during various programmes/activities on mutual agreed terms and conditions. During 'Lok Mela', the folk festival of Pakistan organized by Lok Virsa annually, the PMNH will participate by setting up a scientific stall at the festival venue and screening of 3D movies at the PMNH auditorium to educate and create awareness of natural wealth of Pakistan among the masses.
PMNH will also facilitate Lok Virsa by providing free space in front of their premises and adjoining areas for car parking during the said Lok Mela. They will make special efforts with Capital Development Authority (CDA) authorities to establish Safari train projects at Shakarparain, which is already approved in the master plan of Islamabad.
This will enhance the public visits and create cultural and natural wealth awareness among the masses for sustainable development of the country.