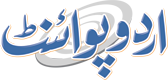 Mass Com. Students Of Islamia University Visit APP
Sumaira FH Published August 08, 2016 | 10:46 PM
ISLAMABAD, (UrduPoint / Pakistan Point News - 8th August, 2016) : A delegation of students from Bahalpur Islamia University of Mass Communication Monday visited the Headquarters of the Associated Press of Pakistan (APP). Managing Director APP Masood Malik welcoming the students said that being the premier news agency it has been performing its role in a positive manner. APP remains committed to excellent journalistic traditions by objective and accurate reporting, observing code of ethics with regard to responsible journalism.
Malik said APP is playing a leading role by supplying authentic and credible news to the print and electronic media round- the-clock. Around one thousand news, over two hundred pictures and clean feed of Video News Service (VNS) containing important events and developments are put on wire daily for onward consumption by the media subscribers.
The number of news reports, released to the National Media daily in English, urdu, Sindhi and Pushto languages have recorded significant improvement with complete domination over all other news agencies in the country. APP news capture prominent space in the national and regional English, Urdu, Sindhi and Pushto papers, he said.
With strong editorial network at the Headquarters, Provincial Bureaus, Stations and District Correspondents, the news agency is catering to the requirements of print, electronic and pictorial media in various fields. Later, the delegation went around various sections of APP.