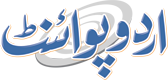 Mayor Karachi Visits International Book Fair
Fakhir Rizvi Published December 15, 2016 | 08:15 PM
KARACHI, (UrduPoint / Pakistan Point News - 15th Dec, 2016 ) : Mayor Karachi Waseem Akhtar has said that the participants of International Book Fair in Karachi would find this city books friendly and peace lover, despite of all technological advancement, our youth should keep their association with books.
He expressed these views while speaking at the inaugural ceremony of the 12th International Book Fair that begun in Expo Centre on Thursday, said a statement. Sindh Minister for education Jam Mehtab, Qazi Asad Abid, Mehmood Sham, Amin-ul-Haq, Mayor of Hyderabad Syed Tayyab Hussain, DMC East Vice Chairman Abdul Rauf, diplomats from Turkey, Indonesia, Russia and other countries, chairman Pakistan Booksellers & Publishers Association Aziz Khaliq, Convener international book fair, Syed Asghar Zaidi Awais Mirza, Waqar Mateen and others were also present on the occasion.
Mayor Karachi visited different stalls of the book fair and saw the books of local and international publishers. He called it a good omen that publisher from different countries were participating in this book fair which would prove a good opportunity for the people in Karachi to read books on various topics such as science and technology, social sciences, religion and other subjects.
Mayor Karachi was also presented a shield by the organizers of the book fair.