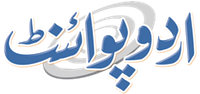 Mechanism Stressed To Address Over Billing Of Utility Services
Umer Jamshaid 2 years ago Mon 29th April 2019 | 02:54 PM
Former Ambassador of Pakistan, Manzoorul Haq, has underscored the need for adoption of a mechanism to address different problems pertaining to utility services
PESHAWAR, (UrduPoint / Pakistan Point News - 29th Apr, 2019 ) :Former Ambassador of Pakistan, Manzoorul Haq, has underscored the need for adoption of a mechanism to address different problems pertaining to utility services.
"In advanced countries like UK, problems of over billing of civic services including gas, electricity and water is addressed on war footing basis owing to a comprehensive mechanism put in place, which is time and cost efficient," Manzoorul Haq who served as Pakistan's Ambassador in Egypt and Saudi Arabia told APP.
"When I was posted in London, once the water bill of my house was higher than normal and the same was reported to the concerned department through a telephone call with a request for its correction," he recalled.
"Then I phoned the concerned employee and shared details about use of water and hence my bill was immediately corrected through a simple telephone call," Manzoor recalled.
He said that such spirit has not yet prevailed in our country and people suffer, running from post to pillar to get their resolved their problems.
Consumers, who installed meters for paying monthly bills are also bearing expenses of all those elements that are using electricity unlawfully, he remarked.
Ambassador Manzoor said passengers were also confronted with different problems at airports during clearance of travelling documents.
The passengers are passing through several counters including airline and immigration for checking of travelling documents, photos, thumb impressions and stamping of passports with a lot of time consumption, he maintained.
"I have travelled to many countries during my life, but the way passengers pass through so many difficult phases and treated in our airports, had not observed in any other airport of the world," he said.
At time of departure from UK, he said, boarding pass was being provided to passengers by the concerned airline at the counter and passport was checked on the spot before entry to the airplane with no immigration counter and official for checking purposes despite arrival of large number of visitors on daily basis.
Similarly in Gulf countries, he said, process of checking of all travelling documents was being completed at one counter by providing maximum facilities to passengers. However, there are some laws in some of Gulf countries under which permissions were required before the departure.
The former top diplomat said majority of oversees Pakistan left their country for employment and contributing valuable foreign exchange for their homeland and we need to facilitate rather created problems for them.
Manzoor said, "We need to change our mindset by providing maximum facilities to oversees Pakistanis keeping in view their contributions in economic prosperity and development of Pakistan".