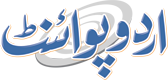 Media's Role Important In Highlighting Kashmiris Freedom Struggle: MD APP
Fahad Shabbir (@FahadShabbir) Published July 20, 2016 | 09:00 PM
ISLAMABAD, (UrduPoint / Pakistan Point News - 20th july, 2016) : Managing Director Associated Press of Pakistan (APP) Masood Malik said on Wednesday that Pakistani media can play pivotal role in highlighting Kashmiris freedom movement and their sacrifices. Addressing a special function to mark Black Day against Indian brutalities in Occupied Kashmir here at the APP Headquarters,here the MD APP said that media persons will have to awaken the world conscience and play role in stopping Indian brutalities and carnage of innocent Kashmiris. He said that Pakistan will continue its support for the Kashmiri masses at all levels and Kashmiri masses will soon succeed and achieve the cherished goal of freedom. Expressing complete solidarity with the Kashmiris,he said that they have bravely faced the Indian state terrorism and soon they will get freedom from Indian subjugation.
He said that Kashmir issue was unfinished agenda of the partition and its accession to Paksitan will make Paksitan a complete state. He said that Quaid-e-Azam Muhammad Ali Jinnah termed Kashmir as jugular vein of Paksitan and without its independence the partition agenda of the sub-continent will no the completed. He said that Kashmiris have kept the freedom movement alive with their unprecedented sacrifices and thwarted Indian conspiracies to crush their freedom struggle with use of brute power. Masood Malik said that Paksitan's leadership has raised the Kashmir dispute at all international and bilateral forums and Pakistani masses fully supported their just cause. He said that media role in highlighting the Kashmir issue was very important and added the APP has always played its due role for highlighting the long-standing dispute.
He said that APP correspondents abroad have also been giving special coverage to the Kashmir dispute.
Earlier President National Council of Writers and famous columnist Nayyar Sarhadi appreciated APP for organizing the event in connection with Kashmir black Day and said that journalists were involved in Jihad with their writings. He said that Indian atrocities in occupied Kashmir were a food for thought for the world community and United Nations should take steps for implementation of its resolutions on Kashmir. He said that Pakistan's civil and military leadership have raised their voice in favour of the Kashmiri masses which was praise worthy. Director Coordination APP Muhammad Naeem Chaudhry said that Paksitan has always raised voice for the rights of Kashmiris and it will continue to do so till they get freedom from Indian yoke. He said that observance of black day was manifestation of the fact that hearts of Pakistanis and Kashmiris beat in unison and soon the time will come when Kashmiris will achieve their goal of freedom. Director news APP Muhammad Akram Malik said that Kashmiris should get their right to self-will as promised in several UN resolutions.He said that Kashmir was jugular vein of Paksitan and time will come soon when their sacrifices will bear fruit. In the end special Dua was offered for the martyrs of Kashmir,success of Kashmiris struggle and achievement of freedom goal. A large number of officers and staff of the APP wearing black arm bands to condemn Kashmiris carnage at the hands of savage Indian army in Indian occupied Kashmir attended the meeting.