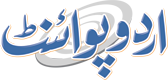 Meeting Discusses Measures To Expedite Development Process In Merged Districts
Mohammad Ali (@ChaudhryMAli88) Published September 14, 2023 | 08:49 PM
Chief Secretary Khyber Pakhtunkhwa Nadeem Aslam Chaudhry and Caretaker Provincial Minister for Merged Districts Amir Abdullah here on Thursday chaired a meeting to ponder over measures needed to expedite development initiatives and stimulate growth in merged district
PESHAWAR, (UrduPoint / Pakistan Point News - 14th Sep, 2023 ) :Chief Secretary Khyber Pakhtunkhwa Nadeem Aslam Chaudhry and Caretaker Provincial Minister for Merged Districts Amir Abdullah here on Thursday chaired a meeting to ponder over measures needed to expedite development initiatives and stimulate growth in merged district.
The meeting formed a working group with caretaker minister as its chairperson and members including special secretaries from Planning and Development (P&D), Health, education, Home and Mineral.
The Primary aim of the working group is to ensure speedy execution of development projects within the merged districts, bolster investment across various sectors and address critical issues.
On the occasion, the chief secretary reiterated provincial government's commitment to develop merged districts. He underscored the importance of capitalizing on opportunities within tourism, minerals, mining, agriculture, livestock, and other sectors.
He also directed secretaries of relevant departments to brief caretaker minister regarding both ongoing and proposed projects within the merged districts. He also directed for the establishing an Independent Monitoring Unit to take proactive measures to identify ghost schools and monitor the attendance of teachers.