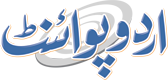 Meeting Held To Control One Wheeling, Traffic Mess In Big Cities
Umer Jamshaid Published July 26, 2016 | 09:44 PM
LAHORE, (UrduPoint / Pakistan Point News - 26th july, 2016) : A meeting headed by Inspector General of Police Punjab Mushtaq Ahmad Sukhera held at Central Police Office here on Tuesday to control one wheeling, traffic mess in big cities through new traffic management plan and to end the practice of installation of police pickets. The meeting decided that a stern crackdown would be launched across Punjab against the one wheelers and the law in this regard would be implemented in letter and spirit under the instructions of Punjab government.
Specially, on the eve of forthcoming August 14 celebrations, one wheeling would not be allowed and all under aged children who would be found guilty of such activity, their motorcycles would be impounded in police stations and they would only be released after getting the written sureties by their parents. The IGP said that field officers could ask for additional force for establishing special squad in this regard.
He directed that all CTOs and DPOs would remain directly in contact with the traffic officers so that traffic mess could be managed and traffic flow could be maintained. The PPO further directed that field officers should also remain in contact with the transporters to redress the grievances of citizens and transporters.
DIG Traffic Punjab Farooq Mazhar briefed about the new traffic police's command and structure on this occasion.
Under this structure all administrative, financial and operational power were being transferred to RPOs and DPOs, respectively. After the approval of the government of the Punjab, new identical traffic warden system would be introduced in the province.
With a view to promote the wardens into next grades, they will be appointed in BPS-11 as Junior Traffic Warden, BPS-09 as Senior Traffic Assistant and in BPS-07 as Junior Traffic Assistant. The meeting also decided that no picket could be set up in cities except the entry and exit points, so that the people could get relief from unnecessary botheration and difficulties at these pickets. Addl IGP Operations/Investigation Punjab Arif Nawaz, DIG Investigation Lahore Sultan Ahmad Chaudhry, DIG Operations Lahore Dr.
Haider Ashraf, CTO Lahore Tayyab Hafeez Cheema and other senior officers were also present.