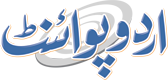 Met Forecast Rain-thundershower Today
Rukhshan Mir (@rukhshanmir) Published July 01, 2016 | 03:12 PM
Lahore, (UrduPoint / Pakistan Point News - 1st july, 2016) : Today the Met office forecast cloudy weather with chances of rain while hot and damp weather sustained yesterday, on Sunday. According to the Met official seasonal low lies over the areas of North Balochistan and its neighboring areas with its channel enlarging south-eastward.
They added that weak soggy currents are piercing into north-eastern parts and trivial westerly wave is established over upper parts of the country. They have foreseen hot and humid weather in most parts of the country for today.
Nonetheless, rain-thundershower with blustery winds is likely at remote places in Lahore, Gujranwala, Sargodha, Rawalpindi, Malakand, Hazara, Peshawar, Kohat divisions, Islamabad, Fata, Kashmir and Gilgit Baltistan whereas at few places in Bahawalpur division.
Today's highest maximum temperature in Sibbi was 48°C whereas, in Lahore maximum temperature was recorded as 37 C while humidity was 46 per cent.