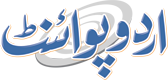 Michael Spindelegger, DG, ICMPD) Calls On SAPM, Jawad Malik
Mohammad Ali (@ChaudhryMAli88) Published September 07, 2023 | 08:14 PM
The Special Assistant to Prime Minister on Overseas Pakistanis and Human Resource Development, Jawad Sohrab Malik, held a productive meeting here on Thursday with Mr. Michael Spindelegger, the Director General of the International Centre for Migration Policy Development (ICMPD)
ISLAMABAD, (UrduPoint / Pakistan Point News - 7th Sep, 2023 ) :The Special Assistant to Prime Minister on Overseas Pakistanis and Human Resource Development, Jawad Sohrab Malik, held a productive meeting here on Thursday with Mr. Michael Spindelegger, the Director General of the International Centre for Migration Policy Development (ICMPD).
The meeting covered several key areas of collaboration between the Ministry of Overseas Pakistanis and Human Resource Development (MOPHRD) and ICMPD, according to a press release.
SAPM Jawad Sohrab Malik extended a warm welcome to Mr. Michael Spindelegger, expressing his congratulations on the 30th anniversary of ICMPD.
He highlighted the fruitful partnership between MOPHRD and ICMPD since 2016, acknowledging ICMPD's invaluable support in various initiatives.
One notable achievement of this collaboration is the establishment of two Migrant Resource Centers in Islamabad and Lahore, which have proven to be essential hubs for assisting overseas Pakistanis. Furthermore, both sides discussed their work plan for 2023-2026 and expressed eagerness for its effective implementation.
SAPM Jawad Sohrab Malik commended ICMPD's efforts in developing the 'Soft Skills Training Guide' in collaboration with the Overseas Employment Corporation (OEC), which greatly benefits intending emigrants.
The SAPM acknowledged ICMPD's role as the Secretariat of the Budapest Process and highlighted Pakistan's nomination as the co-Chair (along with Italy) on the Thematic Working Group on Legal Pathways for Migration, a significant achievement.
In conclusion, SAPM Jawad Sohrab Malik presented several requests to ICMPD, including the establishment of a Labor Market Research Cell in OP&HRD, the creation of a new Migrant Resource Centre in Peshawar, and support for OP&HRD's participation in the Budapest Process. Additionally, he called for collaboration in mapping the European labor market and expanding regular migration pathways for Pakistani workers.
He also emphasized the need for an advanced soft skills module (mobile App) for intending Pakistani migrant workers and capacity development for Community Welfare Attaches and officers of MOPHRD and its attached departments.
This meeting further solidifies the strong partnership between MOPHRD and ICMPD in their joint efforts to enhance the well-being and opportunities for overseas Pakistanis.