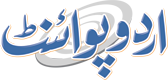 Ministry Of H&W Asked To Restore Functioning Of National Housing Authority
Muhammad Rameez Published July 28, 2016 | 04:25 PM
ISLAMABAD, (UrduPoint / Pakistan Point News - 28th july,2016) : Senate Standing Committee on Delegated Legislation on Thursday recommended that ministry of Housing and Works should restore the functioning of National Housing Authority (NHA) to address the accommodation problems in the country.
Chairman of the Committee Senator Taj Haider presided over the meeting held here at Parliament House and attended by Senators including Muhammad Azam Khan Swati, Muhammad Daud Khan Achakzai and Senator Muhammad Javed Abbasi. The committee in its observation said that Federal employees were facing accommodation problems and it was prime responsibility of the ministry to manage it, adding that the ministry should construct modern apartments for the residential purposes.
The committee was briefed by the ministry of Housing and Works regarding its Rules, Regulations, Notifications and SROs in pursuance of the existing Acts of the Parliament. Secretary Housing and Works Arbab Shah Rukh informed the committee that due to absence of magisterial powers with the Estate Office, "they are facing hurdles in evacuating the houses from the illegal occupants.
" Arbab Shah Rukh said that most of the illegal occupants bring stay orders from the courts to stop the process of evacuation by the State Office.
Secretary Housing and Works said that there was a complete ban on the construction of new government houses in the federal capital since 1995. Senior officials of the Public Works Department (PWD) apprised the committee that there were 9,000 houses right now with the Department and only Rs 20 million were allocated for the maintenance of huge number of houses per annum which was not sufficient for the purpose.
Later, the Secretary Ministry of Climate Changes also briefed the committee about the Rules, Regulations and notifications of the ministry. The committee directed the ministry of Climate Changes to review all the Rules and Regulations of the ministry and its attached departments.