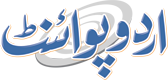 Minorities In Pakistan Enjoying More Rights: MPA
Mohammad Ali (@ChaudhryMAli88) Published August 02, 2016 | 09:50 PM
ISLAMABAD, (UrduPoint / Pakistan Point News - 2nd August, 2016) : Politicians representing non-Muslims in different assemblies have appreciated the measures taken by the government every year on the eve of their religious festivals. Speaking in a private news channel program, PML-N MPA Ramesh Singh Aroora said security and basic rights should be given to all minorities in accordance with the Constitution of Pakistan.
"The government is providing security to minorities during their festivals," he said. He said Indian Hindus visited Pakistan and acknowledged that Pakistanis are more hospitable and peace loving while terming Pakistan a peaceful country. He said World Bank has given some 60 million Dollars to Punjab government for rehabilitation and protection of minorities worship places and hoped that their condition would now improve further.
Ramesh Singh has urged the media to highlight sensitive issues of minorities like Mirpur Mathelo incident. MNA JUI-F Asiya Nasir said it is responsibility of the government to provide security to minorities.
Minority communities had also been victim to terrorism like other Pakistanis and hoped, with the success of operation against anti-state elements, the situation would improve. MNA Pakistan Tehreek-e-Insaf Lal Chand Mili strongly condemned the killing of Hindu youth in Mirpur Mathelo. He said minorities living in Pakistan love this country and they will not migrate to other countries.
PPP Senator Giyan Chand said the minorities were facing challenges across the globe.