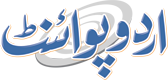 MOHR Directed To Draft Bill On Organ Transplant Till August 20
Fahad Shabbir (@FahadShabbir) Published July 22, 2016 | 03:58 PM
ISLAMABAD,(UrduPoint / Pakistan Point News - 22nd july,2016) : National Assembly standing committee on Human Rights directed Ministry of Human Rights (MOHR) to establish a concrete draft bill on organ transplantation till August 20. Chairing the body meeting held here on Friday at parliament house, Member National Assembly Baber Nawaz Khan asked the ministry to establish a strict legislation to eradicate illegal organ transplant from the country completely.
Under the new legislation the punishment for culprits should be increased, he said adding, medical centres and hospitals found involve in this crime should be banned immediately. To check human rights violations in the country, he asked to appoint special judges to deal with the HR issues who have to solve the cases within three months.
The chairman also asked ministry of foreign affairs to issue letters to their ambassadors appointed in different countries directing them not to give a single visa to any foreigners for medical treatment.
Professor, Sindh Institute of Urology and Transplant (SIUT), Dr. Mirza Naqvi Zafar informed the committee that in past the ratio of organ transplant was quite high in the country as approximately 2000 kidneys transplant were performed in 2006 out of which 1500 were foreigners.
But after the promulgation of organ transplant act the figures has decreased prominently. From September 2007 to March this year, 4924 kidney transplant were conducted, while during this time span 301 liver transplant, 315 Bone Marrow Transplant and 80 corneal transplant were held.
It was further informed that the donors included 2787 male and 2137 female donors for kidney transplant while 4515 were live related donors and 405 live Non-Related Donors. He informed that under the law it is mandatory that every transplant should be held after the approval of monitoring and evaluation committee but unfortunately it is not implemented which put the lives of people at risk.
The committee also took strong notice of the complain that Human Organ Transplant Authority (HOTA) is issuing licenses to hospitals without following proper procedure. Representative Punjab Police said that they take actions and arrest people but the accused got bail.
He further claimed that HOTA is not doing its duty properly which result in open transplantation of organs in the country. In response, Additional Secretary Capital Administration and development Division (CADD), Zafar Nasarullah Khan raised the point that under the organ transplantation act, the offence is non-bailable and if the accused got bail it proves that First Information Report is not registered under this law. Secretary Ministry of Human Rights, Nadeem Ashraf suggested that MOHR would write letters to interior secretaries of all the provinces to direct Regional Police Officers (RPOs) for ensuring strict implementation of this law and form monitoring teams who regularly organize visits hospitals. He further recommended that National Commission for Human Rights (NCHR) should start monitoring of organ transplant cases especially those areas where a large number of complains has been received. The root cause of this heinous crime is poverty, he said adding, poor people who are forced to sell their body parts to get money should be provided loans on easy terms and conditions. The committee strongly condemned HR violations in Indian Occupied Kashmir and directed to issue letters to human rights ministries of others countries to raise voice against it.