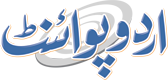 Month-long Azadi Train' Journey To Give Exposure, Earning Source To Artists
Community
Mohammad Ali (@ChaudhryMAli88) Published August 05, 2016 | 05:05 PM
ISLAMABAD,(UrduPoint / Pakistan Point News - 5th Augst,2016) : Azadi Train, to run across the country as part of 70th Independence Day celebrations, would provide an opportunity to the artists community to showcase their talents and a good source of earning as well. Azadi Train, in its month-long journey to different cities of the country, would stop at big stations across the country to hold cultural shows, engaging the local artists. The train journey is being jointly organized by Ministry of Railways and Ministry of Information, Broadcasting and National Heritage to mark the Independence Day. Talking to APP, Renowned singers, Muhammad Ali and Anwar Khayal who will perform in the musical shows said, "the event would give a chance to the artists like us to earn a handsome amount." "It is very difficult for artist community to meet their both ends during the prevailing price hike situation and such activities boost our morals when we find a good exposure as well as earning". Qadeer, a Dhol artist, said, "the event will give us a chance to interact with the local artists of different cities and enhance our working exposure.
" He said the event would boost inter-cultural collaboration among the artists and inculcate the spirit of nationalism and unity. He said, such activities will highlight the cultural traditions and beauties of all the provinces and boost soft image of the country at international level. Zafar, a musician who plays `Rubab' and belongs to Khyber Pakhtunkwha said, "We as artists will give the message of love, peace, humanity and unity through our performances to the people of the country".
"We will also tell the international community that we are a peaceful nation and having deep rooted traditional and civilizational values and heritage", he said. An official of PNCA told a group of National Puppet Theater will also be the part of Azadi Train journey and they will hold puppet show on the national themes. He said through these puppet shows, the youth and children will be educated on different important issues. The artists of Lok Virsa will also perform in the cultural shows to be held as part of Azadi Train activities.