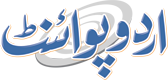 Mushaal Mullick Felicitates Saudi Arabia On National Day
Ijaz Ahmad Published September 25, 2023 | 08:31 PM
Special Assistant to the Prime Minister on Human Rights Mushaal Mullick has felicitated the people and the government of the Kingdom of Saudi Arabia (KSA) on the occasion of its national day
ISLAMABAD, (UrduPoint/UrduPoint / Pakistan Point News-Sept 25th, 2023) :Special Assistant to the Prime Minister on Human Rights Mushaal Mullick has felicitated the people and the government of the Kingdom of Saudi Arabia (KSA) on the occasion of its national day.
In a message issued here, she extended her heartiest congratulations to the Saudi King, Crown Prince and the Royal family, saying that Saudi Arabia witnessed a spate of developments and prosperity under its leadership.
The services of the Saudi Royal family for islam and Muslims cannot be overlooked, she stated and added that Pakistanis consider Saudi Arabia as their second home.
Mushaal said that Saudi Arabia has always fully supported the stance of Kashmiris on the Kashmir issue, adding that Kashmiris have hopes that Saudi Arabia will play its due role in resolving the Kashmir issue.