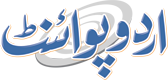 NA Body Voices Concern Over Distribution Of Hajj Hardship Quota
Sumaira FH Published August 22, 2016 | 08:56 PM
ISLAMABAD, (UrduPoint / Pakistan Point News - 22th August, 2016) : The National Assembly's Standing Committee on Religious Affairs and Interfaith Harmony on Monday expressed concern over what its said 'unjustified distribution' of hardship quota for Hajj 2016. The committee members warned of moving a privilege motion against the Ministry of Religious Affairs and Interfaith Affairs over the issue. The committee, which met here with Hafiz Abdul Karim in the chair, discussed the issue of hardship quota of Hajj at length. It may be mentioned that three per cent of total government scheme quota has been reserved for hardship cases, including broken families, labourers, infants and pilgrims of various departments. Taking up the issue in the meeting, Abdul Ghaffar Dogar said parliamentarians were disgraced by not accommodating their recommendations.
The ministry was powerless as the Hajj affairs were being tackled by private persons, he alleged. Shagufta Jumani said the Names of persons recommended by her were not included in the list for hardship quota despite confirmation by the ministry that they were accommodated.
Minister of State for Religious Affairs and Interfaith Harmony Pir Aminul Hasnat Shah said he was not aware of the hardship quota distribution as he was abroad.
He, however, assured that he would remove the grievances of the members after looking into the matter. Additional Secretary Religious Affairs and Interfaith Harmony Muhammad Khan Kchchi said the hardship quota was distributed among the parliamentarians equally. Committee chairman Hafiz Abdul Karim said another meeting of the committee would be held next month for discussing anomalies in the hardship quota distribution and directed the Minister for Religious Affairs and Interfaith Harmony and Secretary to ensure their presence. The meeting was attended by Malik Abdul Ghaffar Dogar, Syed Imran Ahmed Shah, Sahibzada Faia-ul-Hassan, Ms Shahida Akhtar Ali, Ali Muhammad Khan, Sahibzada Muhammad Yaqoob, Bismillah Khan and Moulvi Agha Muhammad.