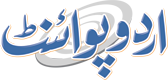 NA-PASSCO
Committee Formed To Ensure Fair Distribution Of Gunny-sacks Among Growers: NA Told
Fahad Shabbir (@FahadShabbir) Published August 02, 2016 | 01:57 PM
ISLAMABAD,(UrduPoint / Pakistan Point News - 2nd Augst,2016) : Parliamentary Secretary for food and Agriculture Rajab Ali Baloch said Tuesday Pakistan Agricultural Storage and Services Corporation Limited (PASSCO) had been constituted for fair distribution of gunny-sacks among growers. Speaking in the National Assembly, the Parliamentary Secretary said so far the sacks had been distributed among more than 72,000 growers in 215 centres in a transparent manner across the country. He said if anyone was found in malpractices with regard to distribution of gunny- sacks, would be punished, adding growers were given sacks as per set standards. He said all relevant details and information had been provided to the House, showing the distribution of sacks was being made on merit. According to PASSCO, the Parliamentary Secretary said farmers could not present any evidence or proof in Federal Ombudsmen and courts of law about unfair distribution of sacks, adding inquiry would be initiated would initiated if any member of the House provided concrete proof. However, he underlined the need for changing prescribed rules of PASSCO to ensure more transparency and work out a new mechanism for fair wheat procurement besides rectifying issues with regard to Revenue record. Speaker National Assembly Ayaz Sadiq said the ministry was currently seemed helpless, adding it should play more effective role in order to protect interest of poor growers.
The speakers sought a report from the Ministry and movers of the calling attention notice in 15 days, adding following the report the issue would be referred to the FIA or NAB.
He also asked political parties including PPP, JUI-F and PTI to provide name of their representative ach to extend their services for sorting out the concerned issues. The treasury and opposition benches have agreed for the constitution of parliamentary party comprising members from both the National Assembly and Senate for bringing amendments on National Accountability Ordinance, 1999. Speaking on the occasion, Minister for Law Zahid Hamid said across the board accountability is part of the manifesto of PML-N and we want to make NAB an independent commission to take decisions on the basis of merit. Other members representing different parties emphasized that the parliamentary committee should be constituted at the earliest and it should be given a time frame to complete its task.
They said there is need to strengthen the NAB and free it from any political interference. They said that all the parties want across the board accountability and those involved in corrupt practices should be brought to book. Later, Shaikh Salahuddin of MQM introduced "The National Accountability (Amendment) Bill, 2016".
The Speaker said the bill will be referred for consideration to the Parliamentary Committee after its constitution.