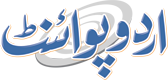 NAB Arrests 43 In Modarba Scams, Recovers Rs 568.82 Mln
Fahad Shabbir (@FahadShabbir) Published August 05, 2016 | 08:05 PM
ISLAMABAD, (UrduPoint / Pakistan Point News - 4th August, 2016) : National Accountability Bureau (NAB), Rawalpindi has arrested 43 persons in Modarba/Musharka cases and recovered Rs 568.82 million from accused.
Chairman NAB, Qamar Zaman Chaudhry, who chaired a meeting held here on Friday was informed about current status of multi-billion Modaraba scandals and recovery made so far. In a briefing, Director General NAB, Rawalpindi said the apprehended persons included Ghulam Rasool Ayubi, Hussain Ahmed, M.
Khalid, Muhammad Nauman Qureshi, Adil Butt, M. Ejaz, Muhammad Irfan, Hamid Nawaz, Mufti Shabbir Usmani, Sajjad Ahmed, Salah ud Din, Khan Muhammad, Muhammad Ihsan, Hanif Khan, Mufti M. Ehsan ul Haq, Muhammad Ibrar ul Haq, Obaid Ullah, Hafiz Muhammad Nawaz, Wajid Ali, Hafiz Mukhtiar Khan, Muhammad Osama Abbasi, Umair Ahmed, Muhammad Bilal Afridi, Ibrahim Al Shoraim, M.
Aqeel Abbasi, M. Osama Qureshi, Saifullah, Nazir Ahmed, Muhammad Idrees, Abdul Malik, Irshad Ullah Jan, Fazal Subhan, Asif Javed (Alias Molvi Ibrahim, Rashid Minhas, Mufti Muhammad Saqib, Muhammad Wali, Shams ur Rehman, Muhammad Yasir, Hussain Ahmed Deshani, Mati ur Rehman, Mufti Saqib, Ejaz Anwar and Bilal Khan Bangash.
The meeting was informed that there were total 29 cases in Modaraba scams including one inquiry and 28 references filed in respective Accountability Courts which included inquiry against Akbar Khan Assistant Director, Elixir Group underway at NAB Rawalpindi/Islamabad Bureau while 28 corruption references have been filed. These references included State Vs Mufti M.
Ehsan Ul Haq, CE M/s Fayazi Gujranwala, State Vs Asif Javed & others, State Vs Mati ur Rehman, State Vs Saif ur Rehman & others, State Vs Muhammad Bilal & others, State Vs Rashid Minhas & others, State Vs Imran Abbasi & others, State Vs Irfan Haider Awan & others, State Vs Mufti Saqib & others, State Vs Obaidullah Mubarik, State Vs Shams ur Rehman & others, State Vs Muhammad Yasir & others, State Vs Bilal Khan Bangash and others, State Vs Amir ur Rehman & others, State Vs Abdul Malik, State Vs Mufti M.
Riaz Khan S/o Hadayat Ullah (Modarba Scam) & others, State Vs Muhammad Nazir S/o Saleem Akhtar (Islamic Invest) & others, Ghulam Rasool Ayubi & others (Mezban Trading Company), Muhammad Abdullah of N.E Associates, Muhammad Irfan & others (M/s Bolan City), Molana Abdullah (Islamic Traders Pvt Ltd), Mufti Shabbir Usmani Al-Wasey Group, Taxila, Malik Haroon Tabraiz & Malik Mansoor (Al Shamim Enterprises), Khurshid Ahmed CEO, Marwa Group of Companies Kamra Cantt & Marwa Associates Pvt Ltd, Salah ud din s/o Ajaib (MSD Trading), Abdullah s/o Khan Muhammad & others, State Vs Muhammad Ihsan S/o Abdul Rehman and Hanif Khan s/o Zaboor Khan (Al- Makkah Traders) Director General further informed that a list of 71 affectees in State Vs.
Mufti Ehsan Ul Haq and others (Complaints against accused Aqeel Abbasi) case and list of 33 affectees in Sate Vs. Mufti Muhammad Saqib case is under approval stage for payment to affectees of above said two scams. On the occasion, the Chairman said NAB had chalked out a comprehensive National Anti-Corruption Strategy and adopted zero tolerance policy to curb corruption and corrupt practices.
He said NAB during last 16 years has received about 309,000 complaints from individuals and private/public organizations. During this period, NAB completed about 6,300 inquiries, out of which 56 percent of these inquiries matured into formal investigation and more than 80 percent investigations were taken into the stage of prosecution in the courts of law.
Out of 1,762 decided cases, we achieved conviction in 889 cases. He said that NAB's prime focus is on cases of cheating public at large by fraudulent financial companies, bank frauds, willful bank loan defaults, misuse of authority and embezzlement of state funds by government servants etc. Since NAB's inception, one of its major achievements has been recovery of around Rs.
276 billion of ill-gotten money which was deposited in national exchequer. The Chairman said NAB has developed an effective Monitoring and Evaluation System catering needs of all concerned having salient features of maintenance of data at each stage including complaint entry, complaint verification, inquiry, investigation, prosecution stage and record preservation of Regional board Meetings and ability to analyze data in qualitative and quantitative form having warnings and alarms system for violators.
Moreover, he said timelines have been prescribed for efficient, effective and expeditious disposal of case putting a maximum limit of 10 months- from complaint verification-to-inquiry- to investigation and finally to a reference in Accountability Court. He said NAB has established its first Forensic Science Lab (FSL) in Rawalpindi/Islamabad Regional Bureau which has facilities of Digital Forensics, Questioned Documents and Fingerprint Analysis. He said NAB intends to establish NAB's Anti-Corruption Academy at Islamabad for capacity building of its officers/Officials. Qamar Zaman said NAB was committed to eradicating corruption and its anti-corruption campaign was carried widely for awareness and prevention of corruption besides enforcement.
NAB hopes that joint efforts of all stakeholders can collaborate to check corruption and corrupt practices before happening with help of all stakeholders, civil society, media and people at large and bring sustainable systematic changes to governance structure of the country.