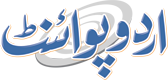 NADRA Verification Phase Begins, Fake Or Dual Identity Cards And Passports Will Be Blocked
Mohammad Ali (@ChaudhryMAli88) Published June 30, 2016 | 12:32 PM
Islamabad, (UrduPoint / Pakistan Point News - 30th june, 2016) : A new phase of verification is about to begin. Citizens living abroad who have dual or fake identity cards have to face problems and consequences as a result of new phase of verification which is about to begin on 1st July 2016.
Citizens are very offended because from now on they have a risk of been arrested due to fake or dual identity card while travelling back to Pakistan. KPK government rescind from hosting Afghan people residing there which caused a tension among Afghan population.
New phase of citizen's National Identity Card verification will be started on 1st July 2016 and there are strict directions given by the authorities to take serious actions against citizens who have dual identity cards.
According to NADRA authorities those residing abroad having passport on fake or dual identity card will no longer be able to travel to Pakistan again and their identity cards and passports will be blocked by NADRA.
The capture will be activated if any person found with blocked ID and Passport landed back to Pakistan. Certainly these citizens with dual identity residing abroad are facing fear of being caught and also timorousness of being far away from their loved ones.
Furthermore, Afghan citizens with Pakistani identities and passports, living across the globe are very panic and stressed after KPK government's denial of hosting Afghans. Though a large number of Afghan people migrated to many other countries with Pakistani identity and passports but they will not be able to come back to Pakistan.
KPK government is planning to expel Afghans from the province due to which their lives are being restricted to their camps. Crack down against illegal Afghan immigrants is also affluent in KPK and a large number was arrested is the mentioned context.