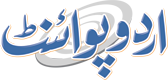 National Incubation Center Starts Accepting First Round Of Applications
Faizan Hashmi Published December 08, 2016 | 09:05 PM
ISLAMABAD, Dec 8 (UrduPoint / Pakistan Point News - 08th Dec, 2016 ) : The National Incubation Center (NIC) on Thursday started accepting first round of applications for its incubation programme. The start-ups from across the country are open to apply to the largest incubation programme, launched under public-private partnership of Ministry of Information Technology (MoIT), National ICT R&D Fund, Jazz and Teamup.
The NIC will provide startups with a free of cost workspace, incubation, acceleration - Jazz xlr8 programme - seed funding and access to 50 million plus mobile customers. The Center will also give entrepreneurs access to industry leaders and world-class mentors who will help startups realize their full potential.
Combined, it shall provide Pakistani startups with the resources required to build sustainable companies, which will boost the economic growth of Pakistan. International and local partners including FbStart, Hult prize, Invest2Innovate and Acumen Fund will also be working with NIC to drive economic growth through innovation in Information and Communication Technology (ICT).
Being the driving force since its inception, Minister of State for Information Technology and Telecommunications, Ms. Anusha Rahman Khan sees NIC as a strategic initiative, aimed at facilitating innovation and economic growth.
She had said the National Incubation Center will provide state-of-the-art infrastructure and facilities to foster economic growth through innovation and wealth creation. "Through this initiative, we hope to encourage an ecosystem of indigenous product development in the arena of ICTs.
This initiative is in pursuance with Vision of the government which endeavors to encourage entrepreneurship-led growth. These tech start-ups will help us as a nation better embrace the innovation-centric knowledge economy," Anusha Rahman had said.
Chairman, Pakistan Telecommunication Authority and also CEO of National ICT R&D Fund, Dr.
Syed Ismail Shah sees the Center as a critical component for Pakistan's economic development. He said National ICT R&D Fund is committed to bringing about a technology revolution in Pakistan by motivating both academia and industry to perform research and develop state-of-the-art technologies and software.
National Incubation Center will provide an innovative system designed to assist entrepreneurs and inventors in the development of new technology-based firms. It will effectively link talent, technology, capital and skill in order to accelerate the development of new businesses and thereby help the commercialization of technology, Dr.
Syed Ismail has said. Moreover, the Jazz xlr8 programme at NIC will offer startups access to Jazz user base, a global network of mentors, and its digital platforms. Jazz wants to play its part in laying the foundation for a sustainable technology ecosystem, and will provide resources and expertise to help young entrepreneurs fulfill their potential.
Sharing his thoughts, CEO - mobilink and warid Pakistan, Aamir Ibrahim has said Jazz xlr8 provides a launching pad for young entrepreneurs to test and market their ideas into the broader economy.
The National Incubation Center with its Jazz xlr8 programme provides a great opportunity to Pakistan's budding entrepreneur community to let the world know about their immense potential, and how they can use this potential to bring a positive change in the society.
Teamup, service delivery partner for this project, will be responsible for management of the National Incubation Center. The National Incubation Center will help entrepreneurs to create groundbreaking technologies and businesses which will dramatically change the future and make a difference in people's lives, Zouhair Khaliq, Co-Founder - Teamup has said.