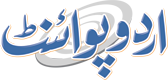 NCHD Plans To Establish 2000 Adult Literacy Centers: Razina Aalam
Sumaira FH Published July 20, 2016 | 06:58 PM
ISLAMABAD, (UrduPoint / Pakistan Point News - 20th july, 2016) : Chairperson National Commission for Human Development (NCHD) Razina Aalam said that the NCHD would establish 2000 Adult Literacy Centers accross the country through PHDF for the age of 15 to 45 years aimed at enhancing literacy level. The Chairperson said this while addressing the Adbvisory Council meeting of the NCHD held here on Wednesday. Speaking about enrollment of children, she said that learning through eratssential to enrole about 24 million out of school children accross the country would be ensured according future plans finalised by the NCHD.
"The Accelerated Learning modules will provide children a second chance to take part in educational activities", the Chairperson NCHD said. The National Commission for Human Development (NCHD) meeting was attended by Raheela Hameed Durrani, Speaker Balochistan Assembly, Dr.
Ghazi Gulab Jamal, MNA FATA, Shaheen Atique ur Rehman Bunyad-Punjab, Samia Raheel Qazi, Member Islamic Ideology Council, Dr. Samina Qadir, Vice Chancellor Fatima Jinnah University, Dr Nighat Agha Senator Lahore, Abid Gill, (Rep of JICA), Maj.
Gen. Muhammad Tahir, and Dr. Amjad Saqib, CEO Akhuwat among others. While briefing the chairperson said that, NCHD remained engaged in enrollment drive with the spirit to support provincial governments, and parents all over the country, following the Vision 2025 and had successfully enrolled 82,166 children in its 5,949 feeder schools with 6,581 feeder teachers.
The Chairperson expressed her concern over the illetracy in the country and said "about 57 million people are illiterate while 24 million children never go to school according to data". She further pointed out that out of a total 26 million children who are enrolled, only 33% out of them reach the matriculation level. She said NCHD along with other stakeholders with the Vision 2025 under the leadership of Minister of State for education Baligh ur Rehman would implement plans to increase Primary school enrolment and completion rate to 100 per cent along with 90 per cent achievement of literacy rate.
The other programmes including Prison Literacy Programme in 99 jails of the country, Establishment of National Training Institute, `Training of Feeder Teachers and Establishment of 50 Non Formal Basic Education Schools.
Status of PC-1 was discussed in detail with the participants as well. Chairperson thanked the Advisory Council for valuable suggestions and their participation in improvement of policy guidelines. She observed the need to devise `National Policy on Non-Formal Education and adult literacy' and formation of Inter-provincial forum that will provide guidance to achieve the objective of the vision 2025.
The forum will literate 40 per cent population and also to empower them through skill development programmes in coordination with the other agencies, she hoped.