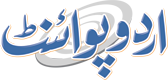 NCSW To Host National Women Trade Fair On Dec 11
Muhammad Irfan Published November 17, 2023 | 11:47 PM
Chairperson National Commission on the Status of Women (NCSW) Nilofar Bakhtiar Friday chaired a planning and preparatory meeting to review the arrangements for the upcoming National Women Trade Fair hosted by NCSW here on December 11
ISLAMABAD, (UrduPoint / Pakistan Point News - 17th Nov, 2023) Chairperson National Commission on the Status of Women (NCSW) Nilofar Bakhtiar Friday chaired a planning and preparatory meeting to review the arrangements for the upcoming National Women Trade Fair hosted by NCSW here on December 11.
Advisor to National Culture and Heritage Division Muhammad Kashif Irshad, Minister Women Development, Gilgit Baltistan Ms. Dilshad Bno, office bearers of Women Chambers of Commerce in all regions of Pakistan, representatives from UN Women and many other leading women's support organizations attended the meeting.
The objective of this trade fair is to promote successful Pakistani women entrepreneurs who are leaders and role models in different business sectors and industries.
In her opening remarks, the Chairperson said that NCSW was endeavouring under its mandate for the economic empowerment of women in Pakistan. In 16 days of Activism campaign worldwide that is from November 25 to
December 10, this year's theme is to attain women's economic empowerment to combat Gender Based Violence (GBV).
She said that innumerable women in Pakistan are running their own successful businesses but there is a lack of coordination and platforms to showcase their talent, ideas and success stories. This trade fair will provide an opportunity to many large, medium and small business holders to come forward and unveil their achievements and out of the box ideas on national level in different business segments like real estate, furniture, handicrafts, film & media production, building & construction, textile & designs, food & eatery, artisan, sports goods and in the export sector etc.
She said that our main focus is to bring forward small and medium enterprises (SMEs) run by Pakistani Women those are seeking identity and promotion. We are going to provide them with a forum for strong connectivity and sharing their experiences.
She further said that the fair will provide a support system and a unique prospect for women entrepreneurs in far-flung areas in Pakistan to have a network with successful larger businesses to guide them for their expansion and improved marketing. She vowed to arrange an international trade fair in her next step for Pakistani women for image building in the international community.
National Culture and Heritage Division, Advisor, Muhammad Kashif Irshad assured his full support to make this fair a success.
He stressed promoting our culture and termed this occasion an excellent opportunity to exhibit it by women-run businesses especially by handicrafts. He expressed that women economic empowerment will lead to stronger families that will culminate into strong Pakistani society.
Rep of UN Women-main sponsoring and collaborating agency for holding this trade fair Ms. Fareeha Usman said that Pakistan's GDP can get a boost up to 60% if women in Pakistan are economically empowered and UN Women is supporting them to have financial autonomy, income security, economic safety and opportunities to run decent businesses.
Later, coordination committees were finalized by nominating one focal person for each region who will coordinate to motivate and bring women entrepreneurs to the trade fair.