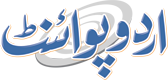 Newly Appointed CTO Visits CTP Office
Sumaira FH Published August 15, 2016 | 09:14 PM
RAWALPINDI, (UrduPoint / Pakistan Point News - 15th August, 2016) :- The newly appointed Chief Traffic Officer (CTO) Rawalpindi Dr Sardar Ghias Gul after taking charge of his office here on Monday visited all branches of City Traffic Police (CTP) headquarters. He visited Driving License, Learning, Challan, MT, Accounts, IT branches, education Wing, Record Room, Helpline, Traffic Facilitation Center and other branches and checked the working of the staff.
On the occasion, he instructed that every possible effort should be made to facilitate the citizens visiting CTP office to get driving licenses, learning permits and other facilities.
The CTO warned that negligence on part of the officials would not be tolerated. He said, the official responsibilities should be fulfilled with dedication, hard work and honestly.
He directed that security of those visiting CTP office should also be ensured and there should be no compromise on merit and transparency. Gul during the visit also inquired from the visitors about working of CTP staff.