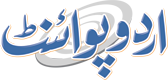 No Consensus Among Opposition Parties On Panama ToR: Daniyal
Mohammad Ali (@ChaudhryMAli88) Published August 09, 2016 | 07:53 PM
ISLAMABAD, (UrduPoint / Pakistan Point News - 9th August, 2016) : Member National Assembly Pakistan Muslim League Nawaz (PML-N) Daniyal Aziz has said PTI was once again bluffing to misguide people that opposition parties were united on Terms of Reference (ToR) on Panama Papers. Speaking in a private news channel programme, he said as the name of Prime Minister Muhammad Nawaz Sharif was not mentioned in Panama Papers, so there was no justification in demanding his accountability.
He said PTI was lying to the nation regarding ToR on Panama papers as it was just doing politics of allegations against the PML-N government. Daniyal Aziz said the opposition had made Panama Papers a matter of ego but they themselves were not agreeing on one point agenda regarding its ToR.
He said Sheikh Rashid and PTI had filed several petitions against the Prime Minister on Panama Papers at Election Commission of Pakistan (ECP) but there was no reference of Panama Papers in any of their petitions.
"They did not follow law and constitution regarding filing petitions. These petitions were based on mere allegations on the Prime Minister and to defame the Election Commission," he added. He said these petition are evidence of fact that the Prime Minister has no link with Panama Papers.