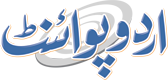 NTS Expended Around 150 Mln On Scholarships, Training: CEO
Faizan Hashmi Published July 27, 2016 | 04:19 PM
ISLAMABAD,(UrduPoint / Pakistan Point News - 27th july,2016) : From the day of National Testing Service (NTS) establishment in 2002 till today, the institution had expended around Rs 150 million on Scholarships, Training, Educational Expo's, Conferences, Donations and Sponsorships, said Chief Executive Officer NTS Dr Sherzada Khan.
In a statement, the CEO said NTS had created a division Corporate Social Responsibility (CSR) in order to help and support the efforts in improving socio-economic condition of underprivileged. By joining hands with the society, NTS was contributing for quality education in Pakistan as educated society ensures a sustainable growth of the nation, he added.
Sherzada Khan said under the initiatives, NTS supports such organizations, academia and individuals, which were determined to focus on education, information technology, and issues that were fragmenting the societal fabrics. He said NTS was spending around Rs 50 millions every year on need-based scholarship and give Rs 5000 stipend to the deserving students of various universities. The CEO said NTS was conducting tests with 100 percent transparently and challenge that any department can audit the financial and Testing Service of this organization.
He said some elements were making negative propaganda against NTS. NTS has conducted 5052 tests and assessments in various disciplines for educational, assessment, recruitment and promotion, he added.
He said more than 10.5 million candidates from reputable associates and partner institutions and organizations had appeared in the NTS tests since its inception (till 15th July, 2015). Dr Sherzada said NTS had organized seven training workshops in Islamabad, Karachi, Abbottabad, Lahore, Quetta, Bahawalpur and Khairpur and trained 155 master trainers(MT) from 71 universities of public and private sector. The institution also organized workshop at Directorate of Staff Development (DSD), government of Punjab Lahore wherein 35 trainees (ToT) from DSD, Punjab Education Commission (PEC), Punjab Educational Assessment System (PEAS), Punjab Education Foundation and Punjab Text Book board (PTBB) benefited, he added.