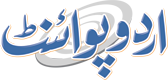 One Miner Die, Another Injure As Coalmine Caves-in In Orakzai
Mohammad Ali (@ChaudhryMAli88) Published July 27, 2016 | 11:37 AM
ISLAMABAD, (UrduPoint / Pakistan Point News - 27th july,2016) : A coalminer died and another injured when a mine collapsed in Doli area of Orakzai agency. According to a private news channel, the miners were busy inside Al-Shiraz coalmine in Doli when all of sudden it caved in, however, other miners present on the occasion started retrieving the trapped co-workers. The miner who died in the incident was identified as Khairullah while another Abdus Salam was injured.
Both belonged to Shangla.
The injured laborer was shifted to Kohat hospital while the body of the deceased miner was sent to his native village. Doli area in Orakzai agency is very infamous for miners' casualties.
At least 13 miners were killed and many others injured when two mines collapsed a few months ago. Following the fatal incident, the political administration had decided to close down all such mines which were being operated without obtaining no-objection certificate from the administration.