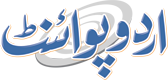 One-week Polio Eradication Campaign Starts In Sindh
Ijaz Ahmad Published October 02, 2023 | 11:15 PM
A week-long polio eradication campaign kick starts here on Monday under which around 10.3 million children under the age of 5 years would be administered anti-polio vaccine across the Sindh
KARACHI, (UrduPoint/Pakistan Point Mews Oct 02, 2023) :A week-long polio eradication campaign kick starts here on Monday under which around 10.3 million children under the age of 5 years would be administered anti-polio vaccine across the Sindh.
Sindh Caretaker Minister of Health, Public Health Engineering and Social Welfare Dr. Saad Khalid Niaz launched the campaign as a part of the 'National Immunization Days' by administering polio drops to children at MCH Jannat Gul Hospital, Gadap, said a handout issued here.
Addressing the opening ceremony of the anti-polio campaign and later talking to the media Dr. Saad Khalid Niaz said that anti-polio campaign will continue in Karachi from October 2 to 8 and in the remaining 23 districts of Sindh from October 2 to 6, 2023.
He said that during the anti-polio campaign, more than 37,000 teams consisting of over 80,000 health workers will administer polio drops to children aged up to five years, while children aged between 6 months to 5 years will be given Vitamin A supplements to boost their immunity.
Dr. Saad Khalid said that not a single case of polio has been reported in Sindh since July 2020, but in September 2023, positive environmental samples of polio were obtained from five districts of Karachi.
Karachi is an economic hub for the entire region and the presence of the polio virus in Karachi could put children in the entire region and the world at risk, he cautioned.
Polio is an incurable disease which can only be prevented through vaccination, he said adding that Pakistan Pediatric Association, Pakistan Islamic Medical Association, medical experts and prominent religious scholars have also declared the oral polio vaccine as the safest and most effective.
Stressing on need of cooperation by media and social media to spread awareness about the eradication and prevention of polio he appealed to the parents to cooperate with the polio vaccination teams and help us protect their children from this deadly disease.
He further urged parents to complete a course of vaccinations against various diseases for newborns.
The minister said that in case the polio team does not reach your home, contact the nearest health facility or OPV vaccination center or call helpline service at 1166.
He said that more than 3500 police personnel will perform duties in the anti-polio campaign for the security of vaccination teams while assistance of Rangers has also been sought for security at some sensitive places.