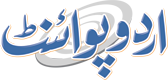 Overall Smooth Polling In Progress For 41 Seats Of AJKLA
Muhammad Rameez Published July 21, 2016 | 12:56 PM
MUZAFFRABAD, (UrduPoint / Pakistan Point News - 21st july,2016) : The polling process, which started on Thursday at 8 a.m., is progressing overall in a smooth and steady manner. A good size of voters' queues, both male and female of all age groups, are being witnessed at the polling stations, which are expected to swell gradually in the afternoon. Chief Election Commissioner (CEC) Azad Jammu and Kashmir Justice Ghulam Mustafa Mughal inspected different polling stations and expressed satisfaction over the polling process.
He also took aerial view of various polling stations. The CEC is also visiting the divisional headquarters of Mirpur and Poonch (Rawalakot) to monitor and supervise the polling process. The CEC cast his vote at the polling station in his ancestral village Balgran, Neelum valley district some 30 kilometers from the capital of Azad Kashmir. Chief Secretary Jalal Sikandar Sultan Raja also visited different polling stations of the Muzaffarabad city and reviewed security arrangements made for peaceful conduct of the polling.
The Incharge Central Control Room of the Election Commission told APP that the polling process was halted for some time at the Noorgala polling station in LA-15, Bagh district after a clash between workers of two political parties. The polling, being held at 5,429 polling stations, will continue till 5 p.m.
without any break, while the voters present in the premises of polling stations at the closing time will be allowed to cast their vote. As many as 328 candidates are contesting from 29 Constituencies of AJK's ten districts, while 99 are in the run from 12 constituencies of Kashmiri refugees, spread over four provinces of Pakistan. The total number of registered voters is 2,674,586 including 1,483,747 men and 1,190,839, while 23,394 polling staff including 4,462 presiding officers, 6,310 polling officers and 12,622 polling assistants are performing duties at the polling stations.