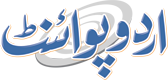 Painting Exhibition Held At Women Literary Festival
Sumaira FH Published November 08, 2023 | 08:13 PM
Women Literary Festival, a solo painting exhibition was organized by the famous artist of Pakistan Tayyaba Aziz here at Shaheed Benazir Women University on Wednesday
PESHAWAR, (UrduPoint / Pakistan Point News - 8th Nov, 2023) Women Literary Festival, a solo painting exhibition was organized by the famous artist of Pakistan Tayyaba Aziz here at Shaheed Benazir Women University on Wednesday.
The literary activities continue under DOSTI Foundation Peshawar. The theme of the exhibition was to restore the cultural splendor of Peshawar, which was once known the city of flowers. 
A total of 55 paintings were showcased in the event while the curator was Sania Siraj from Art and Design Department Shaheed Banazir Bhutto Women University Peshawar.
Chief guest Commissioner Peshawar Muhammad Zubair while addressing the audience, highly appreciated the efforts of Benazir Women University and said that our women had immense potential and such exhibition would give encouragement and inspiration to women.
Vice Chancellor Prof. Dr. Safia Ahmed said that the University was not only equipping women with higher education in the field of literature and education, but it was playing an important role in teaching soft skills to promote an entrepreneurial culture among the females of Khyber Pukhtunkhwa.
The Memorandums of Understanding (MoUs) are also being signed with all such organizations who are ready to invest in female potential, she added. 
The VC thanked DOSTI Foundation, the Directorate of Archives and libraries and the Government of Khyber Pakhtunkhwa as well as all other institutions for their support in organizing this festival. 
While visiting the art exhibition, the Commissioner bought five paintings at his own expense worth more than one lac to encourage the painter.
APP/ash/