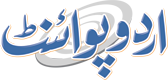 Pak Parliamentary Delegation Leaves For Turkey
Fahad Shabbir (@FahadShabbir) Published August 16, 2016 | 09:29 PM
   ISLAMABAD, (UrduPoint / Pakistan Point News - 16th August, 2016) : An 8-member All Parties Parliamentary delegation led by Senator Mushahid Hussain Sayed left for Turkey to express solidarity with the people and parliament of Turkey. The delegation, which will stay for five days in Ankara and Istanbul, will also have a meeting with President Recep Tayyip Erdogan and the Speaker of the Parliament of Turkey, Ismail Kahraman, said a press release Talking to the media before his departure, Senator Mushahid Hussain said Pakistan and Turkey have close brotherly ties and the people of Pakistan like the people of Turkey fully support constitutional and democratically elected government of President Erdogan in successfully combating the abortive coup attempt.
He said the delegation would convey the sentiments of the people of Pakistan to the people of Turkey, adding Turkey and Pakistan were the leaders of the Muslim world and the future destiny of both was inextricably intertwined by upholding the rule of law, defence and democracy, upholding the constitution and the supremacy of parliament which were fully cherished by the people of Pakistan and Turkey. The delegation includes Senator Mushahid Hussain Sayed (PML/Leader of delegation), Senator Javed Abbasi (PML-N), Ms.
Munaza Hassan, MNA (PTI), Senator Talha Mahmood (JUI-F), Senator Sehar Kamran (PPP), Senator Sitara Ayaz (ANP), Sahibzada Tariqullah, MNA (JI) and Senator Mir Kabir Ahmad Mohammad Shahi (NP).