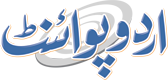 Pak-Thailand Talks On To Sign FTA By 2016-end
Fahad Shabbir (@FahadShabbir) Published July 21, 2016 | 03:52 PM
LAHORE, (UrduPoint / Pakistan Point News - 21st july,2016) : Thailand and Pakistan are holding talks on a free trade agreement (FTA), which is likely to be signed by the end of this year. Thailand Ambassador Suchart Liengsaengthong disclosed this at a meeting with Federation of Pakistan Chambers of Commerce and Industry (FPCCI) Regional Chairman & Vice President Mian Rehman Aziz at the FPCCI Regional Office on Thursday. Thailand is already investing in Pakistan and more Thai companies are keen to start their operations here. The ambassador said that trade would flourish after signing of the FTA between the two countries.
He said that such tools were important in today's world because they would bring down the cost of doing business and remove non-tariff barriers. Mian Rehman Aziz said that Thailand and Pakistan enjoy healthy trade and economic relations; however, in view of the potential of both economies, there is an ample scope for improvement in various spheres including enhancing business-to-business contacts, trade and economic ties, joint ventures, tourism and cultural relations etc.
The volume of bilateral trade between Pakistan and Thailand could easily be increased from $1 billion to $2 billion by improving connectivity between private sectors of the two countries.
He said that the FPCCI was playing an active role for signing of the bilateral FTA and hoped that the agreement would be finalised by the end of 2016. The chairman said that visa process in both countries should be made easy and simple, processing time should be minimised, and member of business community should be provided the facility of multiple and upon-arrival visa.
Suchart Leingsaengthong appreciated the suggestion and proposals, made at the meeting and said the FTA would not only boost trade but also help in strengthening ties between the two countries.
He said a Thai delegation was expected to visit Pakistan soon comprising investors interested in construction material, power production, cosmatics, sea food and plastic products industries, etc. He promised facilitating the businessmen and industrialists from pakistan who wanted to visit Thailand.