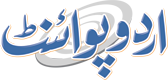 Pak-US Must Forge Common Vision For Regional Security
Muhammad Rameez Published August 01, 2016 | 10:46 PM
LAHORE, (UrduPoint / Pakistan Point News - 1st Augst,2016) : Pakistan and United States must forge common vision for regional security especially on the issue of Afghanistan. Speakers observed this while addressing at a roundtable discussion on Pakistan-US relations, organized by Institute for Policy Reforms (IPR) here on Monday. Former counter terrorism experts from police and Pakistan Army, former diplomates and leading journalists were among those who spoke on the occasion.
Moeed Yusuf from US Institute of Peace (USIP) said that key issues that drive the relationship between Pakistan and US include Afghanistan, terrorism and nuclear weapons. He said that Pakistan and USA needed to continue engaging in the best interest of Afghanistan with an aim to help end the insurgency there.
Mr. Yusuf argued that both sides understood the importance of avoiding the mistakes of the past. He said that he was convinced that both sides remained committed to continuing working with each other.
He also highlighted the importance of a positive Pakistan-Afghanistan relationship. Earlier, in his opening comments Humayun Akhtar Khan, Chairman Institute for Policy Reforms stated that for fifteen years, Pakistan and USA had worked closely in the areas of regional security, counter terrorism, terror financing, and on nuclear security.
The relationship runs through cycles of fluctuation, he said. He said that Afghanistan was no longer the US's number one foreign policy concern. He stressed the need for unlocking South Asia's economic potential by exploring ways of greater cooperation within the region. He highlighted that Pakistan was one of the few countries that had improved its security situation in recent years which this creates an obvious opening for Pakistan to promote a positive narrative about itself.