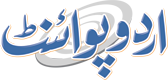 Pakistan Achieved Remarkable Achievements Since Independence
Fakhir Rizvi Published August 15, 2016 | 11:30 AM
ISLAMABAD, (UrduPoint / Pakistan Point News - 15th Augst,2016) : Senator, Lt Gen (Retd) Abdul Qayyum said that Pakistan has achieved many achievements since its independence. Talking to a private news channel, he said at the time of independence Pakistan had no infrastructure as most of the industries had been given to India but now it has attained information technology, economic and industrial prosperity everywhere.
He said that Pakistan has been successfully waging war against terrorism since 9/11 incident in the world and it had developed culture of peace besides economic activities are also getting momentum due to the PML-N led government 's efforts to introduce different long term and short term energy gaining projects such China Pakistan Economic Corridor (CPEC) Neelum/ Jhelum.
Lauding the performance of the government, he said economic indicators are moving in right direction as the international community is lauding the steps taken by the government, media is free in the country, and judiciary is vibrant, he added.