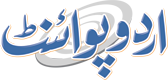 Pakistan Capable To Give Befitting Response To Indian Aggression: Minister
Rukhshan Mir (@rukhshanmir) Published November 25, 2016 | 05:35 PM
ISLAMABAD, (UrduPoint / Pakistan Point News - 25th Nov, 2016 ) : Minister for Defence Khawaja Muhammad Asif on Friday said that Pakistan was fully capable to give befitting response to Indian aggression at Line of Control (LoC).
Taking part in debate on current situation at LoC in the National Assembly, the minister said that Pakistan had enough capacity to protect its geographical boundaries. He said India always faced heavy losses in any aggression and Pakistan would continue giving response to India in any aggression.
He said that after the martyrdom of Burhan Wani, a Kashmiri Mujahid in Indian Occupied Kashmir, the "Kashmir Freedom Movement" was getting momentum day by day. He added besides this several other separation movements were also in full swing in various states of India.
He said that internal situation of India was getting worst day by day due to policies of Indian Prime Minister who was fully supportive of all extremist activities.
He said that India was annoyed over its continues failure to destabilizing Pakistan as "Operation Zarb-e-Azb" had completely vanished terrorist elements, who were active in Pakistan with the support of India.
India's main frustration is success of China Pakistan Economic Corridor (CPEC) as this project will further boost the economic condition of Pakistan, the minister mentioned. He said that this project would further link to Central Asian countries while several other countries showed desire to join this project.
Minister for Capital Administration and Development Division Dr Tariq Fazal Chaudhry said that international community should play its role on targeting of civilians at LoC by Indian forces. APP/ya/mir