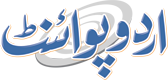 Pakistan Follows Vigilant Policy Against Terrorism
Fahad Shabbir (@FahadShabbir) Published August 16, 2016 | 02:30 PM
ISLAMABAD,(UrduPoint / Pakistan Point News - 16th Augst,2016) : PML-N Senator Lieutenant General (R) Abdul Qayyum has said that the government needs to take strict action against the terrorists in the country.
Talking to Voice of America, he said that no doubt we succeeded in the elimination of terrorism in the country especially from the tribal areas of North and South Waziristan. Abdul Qayyum added that the international community recognizes the sacrifices of Pakistan government against the war on terror and they also recognize that Pakistan government has controlled the menace of terrorism up to 70 per cent.
He claimed that our Western border is tough to be maintained because the Afghanistan government fails to control it. While talking regarding the Quetta blast, Abdul Qayyum said that the attack was against the CPEC in order to destabilize the area.
He said that Pakistan is in a state of proxy war and anti state activities of the multiple foreign elements are in full swing in Pakistan. He further said that Pakistan strongly condemns the scourge of terrorism around the world.