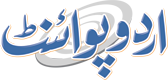 Pakistan Learning Festival Begins At ACA
Sumaira FH Published November 08, 2023 | 06:04 PM
Pakistan Learning Festival (PLF) 2023 successfully concluded its opening day here on Wednesday and was attended by a large number of students from both public and private schools
KARACHI, (UrduPoint / Pakistan Point News - 8th Nov, 2023) Pakistan Learning Festival (PLF) 2023 successfully concluded its opening day here on Wednesday and was attended by a large number of students from both public and private schools.
Promoting learning and exploration among the youth and children of Pakistan, this extraordinary celebration of education, culture and environmental awareness took place at the Arts Council of Pakistan, the co-host of the event.
The Inaugural event was graced by the presence of the Chief Guest, Rana Husain, Minister of school Education and Literacy, College Education & Women Development.
The event commenced with the National Anthem performed by Deaf Reach School children and St Joseph's Covent College students, creating a patriotic atmosphere. The event also featured the Pakistan Learning Festival Tarana, titled "Hamain Kitab Chahiye", the lyrics of which were penned by Zehra Nigah, and composed by Rakae Jamil. Baela Jamil, CEO of ITA and Founder of PLF welcomed the audience on behalf of herself and co-host Ahmed Shah, who could not attend as he was indisposed.
A captivating performance was presented by Rose Islamic academy Lyari, adding to the cultural richness of the event.
This was followed by a segment dedicated to raising awareness about climate change and the need for action, featuring Afia Salam. Tuaha Ahmed Farooqi, Secretary of DEPD, emphasized the importance of inclusive learning in mainstream schools and empowering all.
The event also introduced 15 new children's books, highlighting the collaborative efforts of the Pakistan Literacy Project, Room to Read, and ITA.
A video message by Joel Bacha was shown. The chief guest, Rana Husain, then formally inaugurated the event with a ribbon-cutting ceremony joined by stakeholders.
After the resounding opening session, PLF took off with a bang with numerous sessions taking place simultaneously, both in Arts Council's various auditoriums as well as in the open area where inter-active workshops were taking place throughout the day. Participants enjoyed thought-provoking discussions, artistic performances, educational workshops, and interactive learning experiences.
It was a unique opportunity for people to come together and explore the many facets of learning, from literature to the environment, and from the arts to technology.
Among the most notable and popular sessions were book launches and story-telling sessions. These included narrations by Attiya Dawood and Shabnum Gul, moderated by Rumana Husain of books published by PLP (Pakistan Literacy Project), Room to Read, and ITA (Idara-e-Taleem-o-Aagahi).
The other very popular session of storytelling was bilingual, conducted by Bina Shah in English and Rumana Husain in urdu of a book titled Sitti's Bird, Gaza Ki Kahani, written by a Palestinian author, Malak Mattar, about her own experiences, and illustrated by her as well.
'Bringing Shah Abdul Latif Bhittai in our classrooms', conducted by Mahtab Akber Rashdi and moderated by Baela Jamil was another interesting session that enlightened the young audience about the Sufi poet as well as Sindhi folklore.
Tashina Nur was another popular storyteller who enticed the audience with her gripping style of narration. While on the subject of story-telling, one cannot forget to mention Dadi Gulabi who roamed around the Festival the entire day, narrating stories to children in her engaging style.
Two popular screenings that also kept the children enthralled were Desert Dwellers of Tharparkar by Dawood Foundation from its Nature Series, and Urban Forest Film by Shahzad Qureshi.
The festival was not only a celebration of learning but also a platform to address critical issues facing Pakistan, such as climate change, education, and child protection. It aimed to empower individuals with knowledge and inspire them to be agents of positive change in their communities.
Pakistan Learning Festival 2023 has been made possible through the generous support of sponsors and partners that include the Arts Council of Pakistan Karachi, British Council, Sindh Education Foundation, Candyland, Room to Read, Idara-e-Taleem o Agahi, Oxford University Press, Sighsavers, Habib Metro, EDLAB Pakistan, Hum News, Starlinks PR & Events, FM 88 and Rehnuma news.