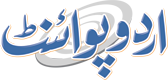 Pakistan Looks Forward To Fulfillment Of COP28 Climate Change Commitments: PM
Iftikhar Alam (@imiftikharalam) Published September 22, 2023 | 11:33 PM
Caretaker Prime Minister Anwaar-ul-Haq Kakar on Friday said that Pakistan looked forward to the fulfillment of the climate change commitments made at COP28 by the developed world including the provision of over $100 billion in annual climate finance
UNITED NATIONS, (UrduPoint / UrduPoint / Pakistan Point News - 22th Sep, 2023 ) :Caretaker Prime Minister Anwaar-ul-Haq Kakar on Friday said that Pakistan looked forward to the fulfillment of the climate change commitments made at COP28 by the developed world including the provision of over $100 billion in annual climate finance.
The prime minister, in his address at the 78th session of the United Nations General Assembly, said the developed countries had committed to allocate at least half of climate finance for adaptation in developing countries, besides operationalising the Fund and funding arrangements for Loss and Damage.
He said the developed world had also pledged to accelerate their carbon emission mitigation targets to "keep alive" the goal of restricting global warming to 1.5 degrees centigrade.
The prime minister called for resisting the attempts to selectively provide such funds on the basis of geo-political considerations.
He told the world leaders that Pakistan's triple food, fuel and finance challenge was a prime illustration of the impacts of COVID-19, conflicts and climate on developing countries.
Prime Minister Kakar said Pakistan was one of the worst affected countries from the impacts of climate change.
The epic floods of last summer, he added, submerged a third of the country, killed 1700 and displaced over eight million people, destroyed vital infrastructure and caused over $30 billion in damage to Pakistan's economy.
He said Pakistan was gratified by the commitments of over $10.5 billion for its comprehensive plan for recovery, rehabilitation and reconstruction with resilience – the 4RF Plan – at the Geneva Conference last January.
"Specific projects are being submitted to ensure timely funding and execution of the 4RF Plan. I hope our development partners will accord priority to allocation (release) of funds for our "resilient" recovery Plan which has been costed at $13 billion," the prime minister remarked.