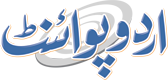 Pakistan Planting Economic Seeds For A Brighter Tomorrow: Khaleej
Times
Muhammad Rameez Published August 16, 2016 | 12:08 PM
ISLAMABAD,(UrduPoint / Pakistan Point News - 16th Augst,2016) : Pakistan Index has been recently upgraded to MSCI's emerging market category and the reclassification is expected to change the dynamics of the equity market as many companies are interested to invest in the country's power, energy, oil and gas, automobiles and textile sectors. An article by Suneeti Ahuja Kohli published in Khaleej Times says the country aims to grow at a consistently fast pace for the next 10 years and emerge as the top 10 emerging markets from Asia and Africa. The article gives an indepth sight into the economic benefits the country is reaping at present. It mentions that the MSCI (a major stock index firm) upgrade is expected to generate inflows of global portfolio investment amounting to $475 million by the middle of 2017, according to EFG Hermes, an Egypt-based investment bank. With increased inflows and vibrancy, Pakistan's benchmark equity index, the KSE 100, reached historical levels this year, clocking as much as 16 per cent returns for investors in a year.
The KSE was termed as the best Asia's best performing index, and globally, it is the fifth best-performing stock market. This is in sharp contrast to 2008 when foreign investors fled in anger when the Karachi bourse imposed a floor and trapped them in a collapsing market for almost three months.
Pakistan has made commendable progress in restoring macroeconomic stability and is a rising star in south Asia, exuding confidence and optimism like never before. Karachi, Pakistan's financial hub of 20 million, is flourishing with a spur in real estate boom and new, upmarket seaside restaurants and cafes.
In major cities car sales are on the rise and shopping malls are sprouting to cater for an expanding middle class. The revived health of the economy is evident from the vital statistics: the annual GDP growth rate for the fiscal 2015-16 that ended on June 30 stood at 4.7 per cent - its fastest pace in eight years.
In 2014-15, Pakistan grew at 4.2 per cent, as per Pakistan Economic Survey report. Inflation, the cornerstone of a healthy economy, has been tamed at around 3 per cent from the highs 20 per cent in 2008, as per the latest Economic Survey published by the Government of Pakistan. The government's budget deficit too eased from 8 per cent to 5 per cent of the GDP, and the current account deficit is now at 1 per cent of the GDP.
Tax revenues have doubled in the last three years, and remittances have reached a whopping $19.9 billion for the fiscal ending on June 2016. The foreign exchange reserves too are at an all-time high at over $21.4 billion, enough to finance over five months of country's import bills.
Rightly so, the Pakistani rupee has maintained exchange rate stability during the year. The interest rates are at a 43-year low allowing strong credit expansion and helping companies in various industries, such as industrial, food, beverage, textile, electricity and construction.
Investment in infrastructure has seen a significant jump, primarily fuelled by initiatives undertaken as part of the massive China- Pakistan Economic Corridor (CPEC). The $46-billion commitment by China is expected to bolster Pakistan and turn it into a flourishing trade economy in a few years after completion.