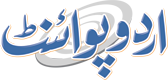 Pakistan, Romania To Expand Economic, Trade Ties: Ambassador
Fahad Shabbir (@FahadShabbir) Published August 03, 2016 | 11:12 PM
ISLAMABAD, (UrduPoint / Pakistan Point News - 3rd August, 2016) : Pakistan and Romania had developed strong economic, trade and cultural relations rooted in decades old history and presently both countries are looking to expand economic cooperation besides enhancing their import and export ties. This was stated by Ambassador Extraordinary and Plenipotentiary of Romania to Pakistan Emilian Ion during a public talk on "Pakistan-Romanian Relations" organised by the Institute of Strategic Studies Islamabad (ISSI) under its Ambassadors Platform series here Wednesday. He said Pakistan-Romanian relationship had many aspects evolved since the establishment of diplomatic relations in 1964.
Pakistan and Romania had now also agreed to expand their bilateral defence cooperation, and currently both the countries have different agreements in defence production and relevant areas. Ambassador Ion applauded the ISSI and stated that such institutions play an important role in the enhancement of relationship and bilateral ties between countries.
He pointed out that Romania built the first oil refinery in Karachi, as well as fibre optic plants. There were also numerous joint ventures in the field of education, particularly in Lahore in the field of mathematics.
The ambassador said Pakistan was a cultural treasure trove and stated that because of its strategic location, Pakistan holds a huge economic potential which needs to be followed up by the Pakistan-Romanian business council in Karachi.
With respect to trade, both countries could greatly benefit from each other.
The present trade figure is more than $300 million. Romanian imports from Pakistan include cotton, surgical instruments and shoes, while Pakistan among other things had started to increase demand for Romanian flowers and canola for its oil industry.
The ambassador voiced his confidence regarding the future relations between the two countries and thanked the Pakistani people for their hospitality during his stay in the country. Earlier, Ambassador Khalid Mahmood, Chairman board of Governors of ISSI, in his welcome remarks lauded Ambassador Emilion Ion, calling him a very seasoned diplomat in both bilateral and multilateral diplomacy.
He appreciated the support provided by Romania to Pakistan for acquiring the Generalised Scheme of Preferences (GSP) with European Union (EU) countries and highlighted the corporation in the fields of media and education. Later, Ambassador Khalid Mahmood, in his concluding remarks underlined that Pakistan highly values friendly relations with Romania and was committed to strengthening ties and enhancing long- lasting cooperation.
He stated that now there were institutional arrangements in place in form of joint commissions and various corporations in the fields of media, economy and defence. He applauded the great contribution Ambassador Ion had made in reviving Pakistan-Romania relationship and providing concrete content for interaction between the two countries.