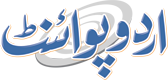 Pakistan-Sri Lanka Ties Based Upon Mutual Trust, Respect: Air Chief
Fahad Shabbir (@FahadShabbir) Published August 09, 2016 | 11:01 PM
ISLAMABAD, (UrduPoint / Pakistan Point News - 9th August, 2016) : Chief of Air Staff Air Chief Marshal Sohail Aman has said Pakistan and Sri Lanka are historically bonded in a relationship of trust, mutual respect and deep friendship which is reflected in the strong multifaceted relationship between the two countries.
He said the two brotherly countries had an excellent record of defence sector cooperation. He was talking to President of Sri Lanka Maithripala Sirisena during a call-on at the latter's official residence in Colombo on Tuesday, said a message of Pakistan High Commission in Sri Lanka. Air Chief Marshal Sohail Aman is in Sri Lanka on a two-day official visit on the invitation of the Commander of the Sri Lanka Air Force Air Marshal G.P Bulattsinghala.
During the meeting, Air Chief Marshal Sohail Aman conveyed to President Maithripala Sirisena, as well as Government and people of Sri Lanka, the best wishes and warm regards from the President and Prime Minister of Pakistan. The Air Chief Marshal also appreciated the efforts of the Sri Lankan government in defeating the menace of terrorism from its soil and reiterated Pakistan's continuous and unflinching support to Sri Lanka at all forums.
The Air Chief also briefed President Sirisena on the current situation in the Indian Occupied Kashmir (IOK). The Sri Lankan President thanked Pakistan for the continuous assistance given to Sri Lanka for training of air force personnel.
He also strongly appreciated the all-out support extended by the Government of Pakistan to Sri Lanka at the international forums. The President said Pakistan proved to be a true friend of Sri Lanka, its government and its people who had deep affection for Pakistan. The President said he was determined to call for regional cooperation for prevention of drugs and narcotics smuggling as the drug menace was harming the youths of the region.
He said that he would call for such cooperation at the next Summit of the South Asian Association for Regional Cooperation (SAARC). Air Force Commander Gagana Bulathsinhala and Pakistan High Commissioner Syed Shakeel Hussain were also present on the occasion.