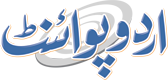 Pakistan Struggling To Get F-16s Through Third Party: Khawja Asif
Mohammad Ali (@ChaudhryMAli88) Published July 20, 2016 | 07:48 PM
ISLAMABAD, (UrduPoint / Pakistan Point News - 20th july, 2016) : Minister for Defence Khawaja Asif said Wednesday Pakistan Air Force (PAF) was pursuing the Royal Jordanian Air Force (RJAF) for fighter jets F-16s through Third Party Transfer (TPT) due to non materialization of F-16s' deal with USA.
According to a written reply in the Senate, the minister said that the PAF was also exploring the avenues of acquiring Excess Defence Articles (EDA) of F-16s from other European nations. Meanwhile, the Minister for Law and Justice Zahid Hamid informed the House the issue of violations of Line of Control by India had been raised in the United Nations Security Council.
Speaking in the Senate during question hour, the minister said a letter had already been written to the United Nations Security Council that was circulated among all its members to apprise them about the gravity of the situation. He said India had made 460 kilometer long fence along the Line of Control, adding the fence was 500 meter away from the LoC.
While Minister for Parliamentary Affairs Shaikh Aftab Ahmad informed the House that NADRA had registered 127 million individuals, which include 105 million adults and 22 million minors against the estimated population of 200 million of Pakistani citizens in the country and abroad.
He said during Housing and Population Census process, there were 53 attributes (information) that would be collected through door to door survey process. However, he added NADRA had only 24 such attributes in its database and some partial information against 7 other attributes.
He said remaining 22 attributes that were required in Population Census were not available in NADRA's database. Therefore, NADRA database could not be used as a substitute of Housing and Population Census.