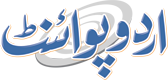 Pakistan Sweet Home Organizes 2-day Blood Donation Drive With Bar Associations
Faizan Hashmi Published November 16, 2023 | 08:22 PM
Pakistan Sweet Home, in collaboration with the Islamabad and Rawalpindi Bar Associations Thursday organized a two-day blood donation camp at the District Judicial Complex in Islamabad and the Rawalpindi Katcheri, marking a concerted effort to save innocent lives
ISLAMABAD, (UrduPoint / Pakistan Point News - 16th Nov, 2023) Pakistan Sweet Home, in collaboration with the Islamabad and Rawalpindi Bar Associations Thursday organized a two-day blood donation camp at the District Judicial Complex in Islamabad and the Rawalpindi Katcheri, marking a concerted effort to save innocent lives.
Lawyers from both associations actively participated in this significant mission, generously contributing their blood to the cause.
Zamurrad Khan, the Chief Patron of Pakistan Sweet Home, made a special appearance at the blood camp, commending and expressing gratitude to the lawyers for their enthusiastic participation in blood donation.
Khan highlighted the longstanding commitment of the Rawalpindi and Islamabad Bar Associations in consistently playing a leading role in donating blood for Thalassemia-affected children, even in challenging circumstances.
In his address, Khan appealed to lawyers, and other bar associations to join hands in this noble journey of serving humanity, emphasizing that saving one person is equivalent to saving all of humanity.
Underlining the broader impact of Pakistan Sweet Home, Khan pointed out that the organization was not only transforming the lives of thousands of orphans but also instilling hope in millions of innocent children who continually depend on blood donations.
Asad Bin Azam, the Project Director of Pakistan Sweet Home Blood Bank, provided further insight into the ongoing efforts, revealing that the organization, along with Zamurrad Khan, regularly conducts blood donation drives in various public spaces, including parks, universities, colleges, and localities. The campaign has successfully collected over 16,000 blood donations, resulting in the saving of more than 48,000 innocent lives.
Adding his perspective, President of the Rawalpindi Bar Association, Faisal Khan Niazi, expressed gratitude for being part of this noble mission.
He emphasized that the purpose of life was to serve others, and by actively involving the legal community in such impactful initiatives, they contribute to keeping the spirit of service to creation and humanity alive.