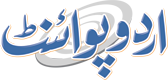 Pakistan To Continue Support To Kashmiris: Pervaiz
Umer Jamshaid Published July 20, 2016 | 09:24 PM
LAHORE, (UrduPoint / Pakistan Point News - 20th july, 2016) : President, Pakistan Muslim League-Nawaz (PML-N) Punjab, MNA Pervaiz Malik Wednesday called upon the world community to take stock of gross human rights violations in Indian-held Kashmir and exert pressure on India to eschew its oppressive tactics in Kashmir. "Pakistan will continue its political, moral and diplomatic support for Kashmiri people," he added. Talking to APP, he said that Indian armed forces had bent upon crushing Kashmiris' struggle for independence.
He said, "Freedom is a basic right of Kashmiris and India can't deprive them of their right to self-determination through state-terrorism," he added.
He said that Kashmiris' struggle was about to borne fruit and it had entered the decisive phase.
He said Pakistan government and the entire nation had observed the 'black day' to express solidarity with the people of Kashmir. "Our government's stand on Kashmir is very much clear and they will continue their struggle till liberation of Kashmir from Indian clutches," he added.
The PML-N leader observed that there was no moral justification for silence of the world community over the killing of Kashmiris.