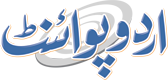 Pakistani Mango Should Be Introduced As Brand In Int'l
Market: Mamnoon
Umer Jamshaid Published August 15, 2016 | 11:50 PM
ISLAMABAD, (UrduPoint / Pakistan Point News - 15th August, 2016) : President Mamnoon Hussain on Monday said that Pakistani mango, being best in the world, should be patented to introduce it as a brand. European markets should be targeted where Pakistani mango could be sold on higher price and the country's foreign exchange reserves could increase, he added. The President was speaking on the occasion of a mango festival organized by All Pakistan Fruit and Vegetable Exporters, Importers, and Merchants Association (PFVA) here at the Aiwan-e-Sadr. Minister for National food Security and Research (NFS&R) Sikandar Hayat Khan Bosan and Pakistan Fruit and Vegetable Association Chairman Waheed Ahmed also addressed the ceremony. A large number of Islamabad-based ambassadors attended the ceremony and evinced keen interest in different varieties of mangoes displayed on the occasion. The President underscored that the country's exports should meet international standards so that there was increase in the demand of Pakistani brand. He said the government had accorded top priority to economic progress and in that regard was taking solid steps to provide conducive business environment to business community.
The President noted that due to sound economic policies of the government, the international financial institutions had included Pakistan in the rank of one of the fastest growing countries, which was a positive development. "This will benefit not only the country but also the business community and it will be able to gain access to international markets," remarked the President.
He hoped that the exhibition would be useful in introducing Pakistani mango all over the world and urged the organizers to holding such activities in future both within Pakistan and abroad for marketing Pakistani fruits and vegetables so that there was considerable increase in national income. The President said the issues of lawlessness and terrorism could not be resolved only through administrative measures and use of power but it required comprehensive measures, including improvement in economy, provision of employment and justice, meaningful and uniform education system. The President, on this occasion, also inaugurated the mango exhibition which included many varieties of mango and mango products.