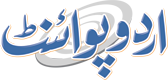 Pakistani Stall Captivates Visitors At Dhaka International Charity Bazaar
Fahad Shabbir (@FahadShabbir) Published November 17, 2023 | 11:27 PM
The Pakistani stall established by Pakistan High Commission, Dhaka at the International Charity Bazaar, emerged as a major attraction, drawing enthusiastic visitors and members of the diplomatic community
ISLAMABAD, (UrduPoint / Pakistan Point News - 17th Nov, 2023) The Pakistani stall established by Pakistan High Commission, Dhaka at the International Charity Bazaar, emerged as a major attraction, drawing enthusiastic visitors and members of the diplomatic community.
The International Charity Bazaar, organized by the Ministry of Foreign Affairs of Bangladesh in Dhaka, witnessed participation of dozens of diplomatic missions and organizations, according to a press release received here on Friday.
The meticulously curated Pakistani stall showcased a diverse array of offerings, including exquisite Pakistani dresses, handicrafts, artifacts, and a delectable spread of popular Pakistani cuisines like Biryani, Kabab, samosa, Channa Chaat, Kashmiri Chai and more.
The Ladies Club of the Pakistan High Commission led by Syeda Shazia Nahid, spouse of the High Commissioner, orchestrated Pakistan's representation at the event.
All High Commission officers and officials along with their families actively participated in the event and made it a resounding success.
While attending the inauguration ceremony of the Charity Bazar, High Commissioner Syed Ahmed Maroof emphasized the significance of events like International Charity Bazaar in showcasing the rich cultural heritage, and diverse culinary traditions while contributing to a noble cause in the host country.
The High Commissioner said that Pakistan High Commission will continue to actively participate in such initiatives to share the warmth and vibrancy of Pakistan's culture.
The High Commissioner also interacted with the Foreign Minister of Bangladesh, Dr. A.K Abdul Momen during visit of the Minister to the Pakistani Stall.