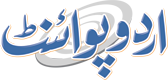 PAL Holds Session With Kishwar Naheed
Mohammad Ali (@ChaudhryMAli88) Published July 26, 2016 | 06:34 PM
ISLAMABAD,(UrduPoint / Pakistan Point News - 26th july, 2016) : The Writers' Cafe of Pakistan Academy of Letters (PAL) held a session with famous poet and scholar Kishwar Naheed here at academy. Chairman PAL Prof Dr.
Muhammad Qasim Bughio in his opening remarks shed light on Kishwar Naheed's literary contribution, work and personality. He said Kishawar Naheed was one of the prominent literary figure in our country, said a press release issued here Tuesday. Speaking on the occasion, Kishwar Naheed said her life was tied to poetry and she could not live without saying verses.
She said "she first time recited poetry in Sialkot which was appreciated by the participants, adding that later she attended a number poetry recitation events in College and University.
Speakers paying tribute to Kishwar Naheed said that Pakistan needed more literary women like Kishwar Naheed. "Kishwar has written quality poetry and spent her life working for the rights of women," they said. A large number of renowned literary personalities attended the event including Prof.
Fateh Muhammad Malik, Ahmed Salim, Muhammad Hamid Shahid, Fareda Hafeez, Fouzia Saeed, Prof. Jalil Aali, Akhtar Usman, Muhammad Izharul Haq, Uksi Mufti, Haris Khaleeq, Mehboob Zaar, Ayesha Masood Malik, Qaisra Alvi, Hamaira Ishfaq, Ali Yasir, Hasan Abbas Raza, Parveen Tahir, Tahira Abdullah and others.