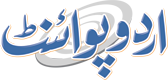 PAL Organizes Seminar On 76 Years Of KP Literature
Umer Jamshaid Published September 07, 2023 | 10:43 PM
Pakistan Academy of Letters (PAL) organized a seminar on 76 Years Literature of Khyber Pakhtunkhwa with Aziz Ijaz and Kalsoom Zeb as chief guests and Dr Mehboob-ur-Rehman as guest of honour
PESHAWAR, (UrduPoint / Pakistan Point News - 7th Sep, 2023 ) :Pakistan academy of Letters (PAL) organized a seminar on 76 Years Literature of Khyber Pakhtunkhwa with Aziz Ijaz and Kalsoom Zeb as chief guests and Dr Mehboob-ur-Rehman as guest of honour.
Addressing the participants of the seminar, the renowned scholar, researcher and poet, Professor Dr Yar Mohammad Maghmoon said that special thing in the beautiful literature of the writers of Khyber Pakhtunkhwa is that it reflects the culture, civilization and traditions of the people. He said that natural environment and colour of the society is visible in the literature of the province.
In his address the guest of honour, Dr Mehboob-ur-Rehman said that both prose and poetry of Khyber Pakhtunkhwa is commendable from all aspects as it reflects nationalism, humanity and natural environment of the Pakhtun society.
Professor Aseer Mengal, Malik Arshad Hussain and Resident Director PAL Peshawar, Badshah Nusrat shed detailed light on the literary work in Khyber Pakhtunkhwa, so the coming generations utilize it to their benefit.
They said that the literature of Khyber Pakhtunkhwa not only consists of sweet stories, lines, phrases and other segments of the literature, rather also contains reality.
The seminar was also followed by a Mushaira in which Yousaf Ali Dilsooz, Dr Roshan Kaleem, Riaz Afridey, Sikandar Khan Sikandar, Asmat Surani, Dr Khadim Ibrahim Khadim, Sheir Wali Orakzai, Iftikhar Sahil, Amjad Ali Khadim, Jamal Hussain Akbar, Nasim Saher, Shakoor Jan Khattak, Abid Samar Afridey, Turab Shinwari, Sharafat Zamir, Shah Mahmood Ghaznavi, Ameer Haider and Shabgir Afridi participated.